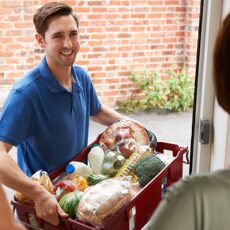 Delivery methods:
Courier delivery
UPS
The courier will deliver the order to the specified address within a few days following the day of the order (if the goods are in stock and the order is made before 5 pm).
The cost of delivery of goods is calculated individually, depending on the size of the goods and the remoteness of the recipient.
USPS Flat Rate
This method is available throughout the USA. Your goods will be delivered to the nearest post office at your address. You can find your post office on the Russian Post website. Delivery is carried out within 2-3 days depending on the region.
When buying on our website, delivery is always carried out as soon as possible.
Delivery of goods is carried out in any way at the request of the client. The calculation of the cost in this case is calculated individually.